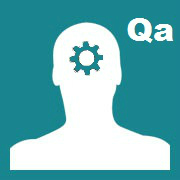 Quantitative Aptitudinal Alphas are able to thoroughly and completely understand any and all technology. They have a knack for inventing the unthinkable; usually devices decades ahead of their time. They can be improvisational when inventing, efficiently constructing what they need with existing resources in their surroundings.
Traits
Extremely Intelligent
Goal Oriented
Nonsocial
Analysis
Very little is known about Quantitative Aptitudinals.
Known Quantitative Aptitudinals
Community content is available under
CC-BY-SA
unless otherwise noted.